GAMECHANGER FOR WEIGHT LOSS
Lose more than 20% of your body weight with the most advanced weight-loss drug in human existence!
You need Semaglutide if you have:
Semaglutide works by mimicking a body hormone called glucagon-like peptide-1 (GLP-1) which targets areas of the brain that regulate appetite. Semaglutide helps balance out hormones like insulin, significantly reduces blood sugar, and therefore suppresses your appetite and reduces food cravings.
One study shows that people with obesity who just took 2.4 mg Semaglutide each week for 68 weeks lost about 15% of their body weight. However, participants, who introduced "healthy" changes to their lifestyle, lost 20% and more of their weight.
So, how does SEMAGLUTIDE work in simple terms?
It acts in the following ways:
Semaglutide vs. Ozempic/Wegovy
Let's compare semaglutide and branded Ozempic and Wegovy:
As you can see, semaglutide and Ozempic/Wegovy are the same medicine – they have the same active ingredient, work in the same way, and give the same fantastic results.
However, Ozempic and Wegovy are 4-5 times more expensive. Why? The thing with branded drugs is that you pay for the research and development and marketing expenses of the manufacturer, and the cost of the medicine itself is a small part of that price.
Furthermore, weight loss medication isn't covered by most insurance plans. It leaves people with no choice but to pay 1000-1500 USD per month out of pocket or go through an exhausting insurance appeal process.
We believe that weight loss aid should be affordable and accessible.
mimics the human hormone GLP-1 suppressing the appetite

mimics the human hormone GLP-1 suppressing the appetite

once-week subcutaneous injection

once-week subcutaneous injection

up to 20% of initial body weight

up to 20% of initial body weight
pre-filled injector pen with clear, colorless solution

Not flexibile.
0.25 mg, 0.5 mg, 1 mg, 1.7 mg, 2 mg, or 2.4 mg per injection.
Dose selector on the pen

Flexibile.
Comes with 2 mg, and 5 mg vials.
You can set any dose

Price per
1 month supply
for off-label
weight loss

$1,200-1,500
out of pocket
(off-label use isn't covered by insurance)

$199-399
(you pay for the medication itself)
Start your weight loss journey today for just $199!
First 6 weeks of semaglutide supply + injection kit for just $199!
This bundle includes:
2 mg semaglutide vial for 4 weeks of treatment at a 0.25 mg dose, and 2 weeks at a 0.5 mg dose.
Free injection kit including bacteriostatic water, syringes, and alcohol pads – everything you need to get started with semaglutide.
Try risk-free!
If you are not happy with your results after the first 4 weeks, let us know, and we will refund you.
How much does it cost to continue the treatment with Semaglutide
The thing about treatment with Semaglutide is that you have to increase the dose every month to get results. Thus, you need more and more medication during the months of treatment. But more medicine doesn't mean a drastic increase in price if you buy from SEMASPACE. We provide the most affordable and convenient payment plans:
4 weeks at 0.25 mg/week
+2 weeks at 0.5 mg/week

2 weeks at 0.5 mg/week
+4 weeks at 1 mg/week

1 vial of 5 mg + 1 vial of 2 mg semaglutide
*Current prices are promotional and are subject to change. However, if you order today, the prices will be fixed for all your further orders.
The manufacturer suggests a gradual monthly increase in dosage to 2.4 mg/week, which is considered a maintenance dose. However, patient feedback shows that most people get great results at a much lower dosage, in the range of 1 to 2 mg per week. 
The first few weeks of taking semaglutide should give you a pretty good understanding of the optimal dosage for you.
A good approach is to try to achieve the most weight loss at the lower dosage before switching to a higher one.
1 vial of 5 mg semaglutide costs $249 – enough for 3 to 5 weeks at a 1 – 1.7 mg dosage. Thus, for most people, a month's supply of semaglutide would be $200 to $300.
We also offer volume discounts of up to 40% if you order multiple vials at once. This makes it even more affordable.
Click here to access our other products and offerings
How to administer Semaglutide
Semaglutide Administration Guide
Click here to get semaglutide dosing and injection instructions
The results speak for themselves!
Semaglutide before and after photos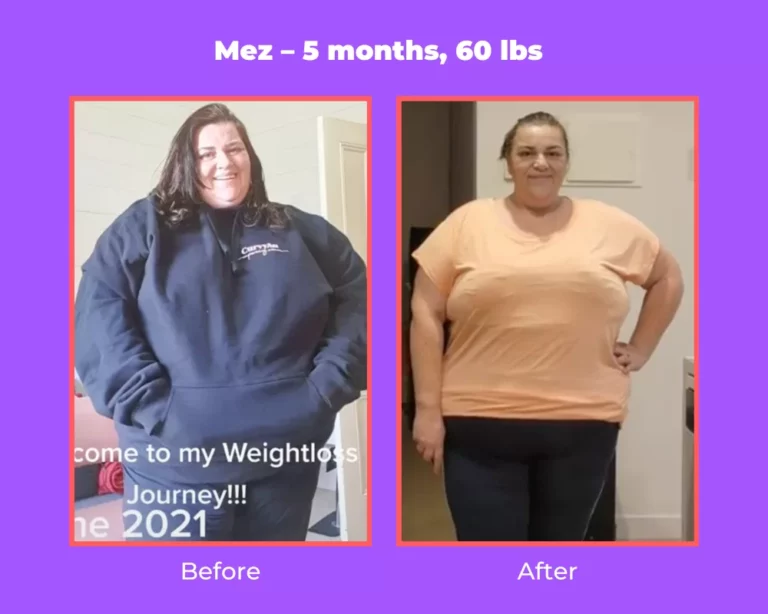 Send your message via contact form or via email:
Semaspace does not provide medical advice. Please, consult your healthcare provider about possible interactions, contraindications, and allergies before starting any new supplement or medication.